Contact Info
Boone County Council on Aging
Kelly Hillan
2141 Henry Luckow Ln.
Belvidere, IL 61008
Phone: 815-544-9893
Contact Form
Text the word: BCCA To: 72727
Website:
www.Keenage.org
Photo Tour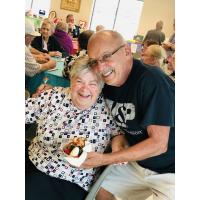 Hours of Operation
Monday - Friday
8:00 AM - 4:30 PM
Saturday - Sunday
CLOSED
About Us
The Boone County Council on Aging is dedicated to all older adults and their caregivers by reaching out with programs to help enrich and improve their quality of life.
The goal of our comprehensive service planning is to assist individuals to enable them to live independently, as long as appropriate, with an emphasis on meeting the needs of frail, vulnerable older persons.
To that end, we offer a wide variety of services and programs, including public transportation, medical car escort, nutrition programs, outreach, in-home care, computer lab, information and assistance, education, recreation, and volunteer opportunities.